2 Days Ahead
Coreso is a key player in D-2 capacity calculations in both the Central Western Europe and Central Southern Europe areas.
The form of the European electricity market is undergoing a phase of regional consolidation in line with the Capacity Calculation and Congestion Management (CACM) guidelines issued by the European Commission. Coreso, as a Regional Security Coordinator (RSC), plays a central role in capacity calculation processes in cooperation with TSOs and other RSCs. Coreso currently performs D-2 capacity calculation in 2 of the 11 capacity calculation regions established by ENTSO-E:
Central Western Europe (CWE) area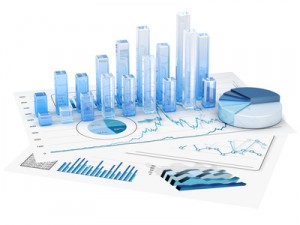 A Memorandum of Understanding (MoU) was signed on 6 June 2007 by the German, Belgian, French, Luxembourg and Dutch governments and the actors involved (TSOs, power exchanges, regulators, market players) in support of the Central Western Europe regional initiative. The MoU includes provisions on the development of market mechanisms, most notably extending market coupling arrangements to the entire area using a new method based on physical electricity flows (flow-based market coupling). Against this backdrop, the Transmission System Operators (TSOs) decided to launch a joint project to design and establish a technical, coordinated process for market coupling with a flow-based method that would replace the market coupling process based on Available Transfer Capacity (ATC). The CWE flow-based method was successfully implemented on 20 May 2015.
The necessary technical data for the capacity calculation process in the CWE area are based on both CWE forecast files (called D2CF or 2 Day Ahead Congestion Forecast) from CWE TSOs, and on the latest DACF files from TSOs outside the CWE area. Coreso plays a major role in this process by merging all Individual Grid Models (D2CF and DACF files), which are delivered by TSOs, into one single Common Grid Model (CGM). Every day, Coreso receives the best two-day forecast (D2CF) files from the CWE TSOs (namely APG, Elia, RTE, Tennet BV, Amprion, Tennet GmbH, TransnetBW and 50Hertz) but also one-day ahead forecast (DACF) files from non-participating TSOs (around 20 Individual Grid Models) and merges them before making the results available to the various actors. The resulting CGM is vital for the flow-based market process, as it is one of the key inputs used for calculating cross-zonal capacities.
Coreso is one of the two hosting entities of the Flow-Based Central Environment (FBCE), in which flow-based capacity calculations take place. Coreso also makes these calculations on behalf of RTE and Elia. Moreover, Coreso plays an active role in the qualification phase of flow-based capacity calculations by performing the CWE PST coordination process, which consists of determining the optimum CWE PST tap positions in order to increase the market domain.
Central Southern Europe (CSE) area
Based on its experience in the Central Western Europe (CWE) area, Coreso is a key actor in the project designed to calculate two-day-ahead (D-2) capacity on Italy's northern border in the Central Southern Europe (CSE) area. Working in conjunction with the five transmission system operators (TSOs) involved (APG, Eles, RTE, Swissgrid, and Terna), the Regional Security Coordination Initiatives (RSCIs) Coreso and TSCnet perform daily data-quality checks, merging input files and calculating the maximum import net transfer capacities (NTCs) on Italy's northern border.
The project aims to implement a coordinated daily D-2 NTC re-computation process on Italy's northern border, basing its calculations on the latest available information from the interconnected system, to provide optimised cross-border capacities for the day-ahead market.
This coordinated capacity calculation process applies approved coordinated methodology to compute the parameters defining available capacity, based on individual grid models (IGMs) provided by each TSO in the CSE area. Expected benefits of the D-2 calculation process are a higher level of network security and optimised cross-border capacities compared with the current yearly calculation process.
The project entails the following phases:
Prototyping: Definition of a capacity calculation method, followed by each project partner's development of its tool to test the process. This phase started in summer 2012.
An internal dry run: Daily internal calculations (with the results only shared between the project partners) aimed at improving the process. There is no impact on allocated capacity. This phase started in February 2014.
An external dry run: Daily application of the process and publication of the results to inform stakeholders. There is no impact on allocated capacity. This phase started on 30 July 2015.
A full live test: In addition to an external dry run, in this phase TSOs have the flexibility to allocate capacity based on both the traditional and the new processes. This phase has not yet started.
Going live: The new process, now deemed sufficiently mature and reliable, becomes operational. This phase has not yet started.