Intraday and close to real-time
Supporting our partners throughout the day with our Intraday processes and continuous monitoring of the grid.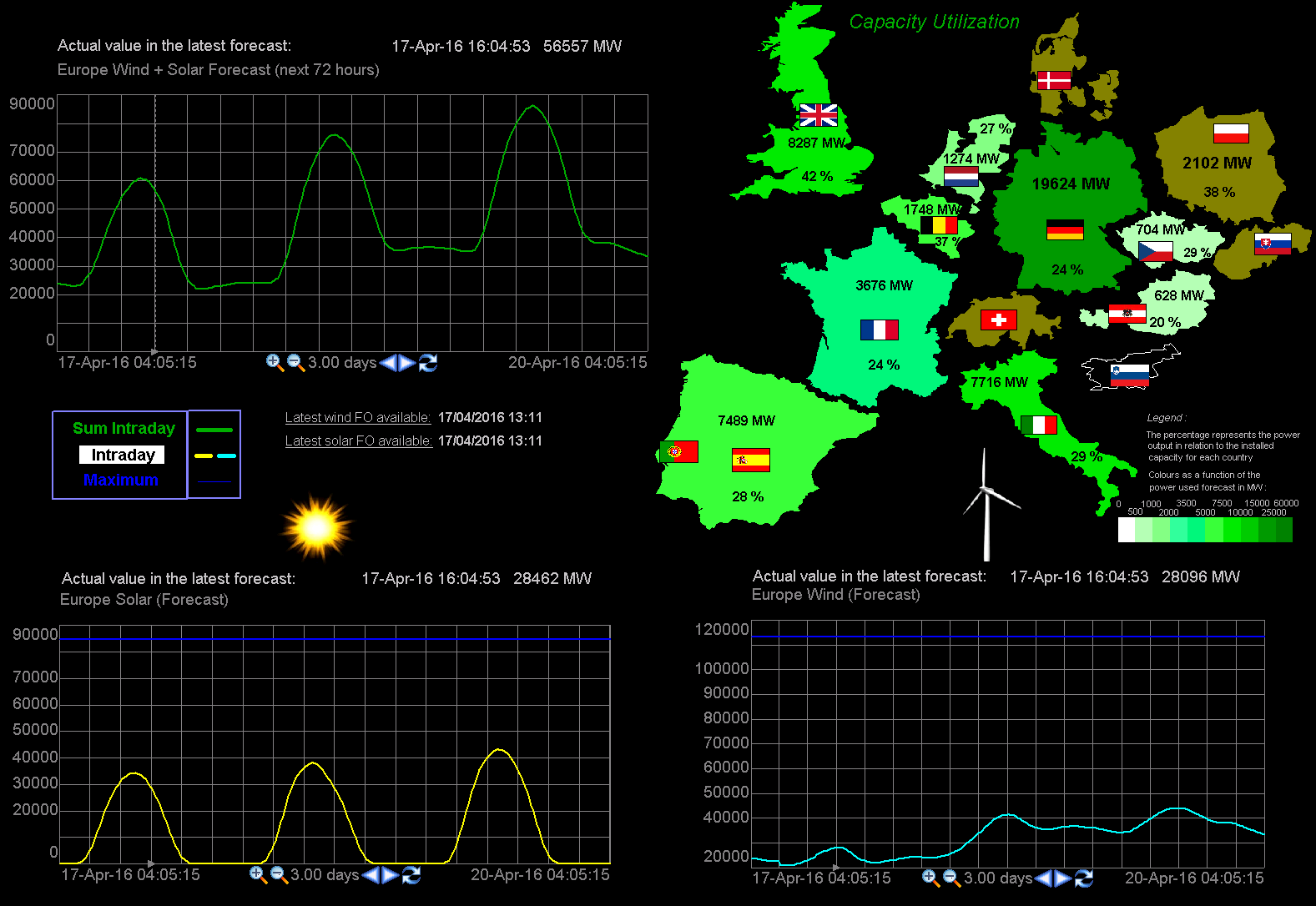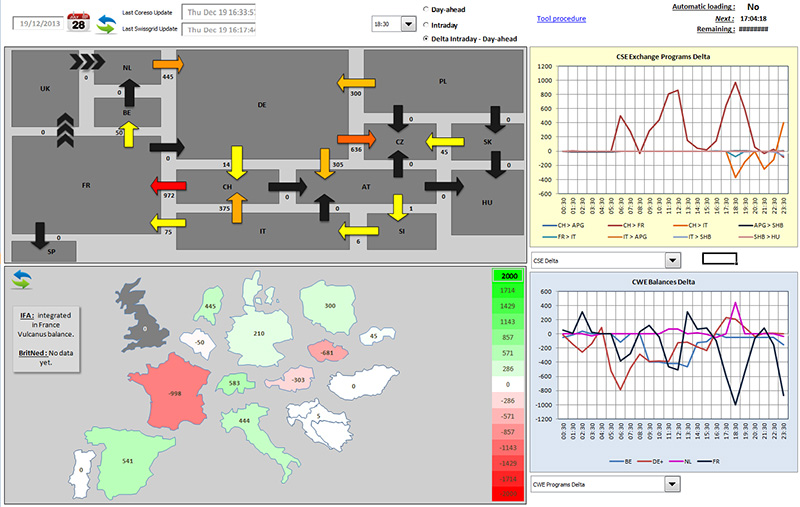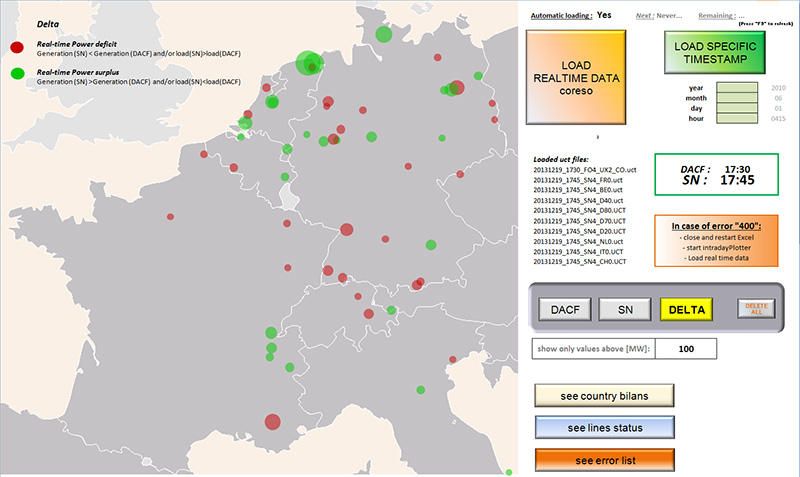 As an RSCI, Coreso supports TSOs throughout the day, helping to enhance Intraday capacities, securing the grid and conducting versatile studies. Coreso promotes coordination to allow the national control centres to decide on the form and implementation of remedial actions.
Coreso has developed tools to gather and analyse various incoming data, covering aspects ranging from renewable infeed to grid status, in order to provide its partners with a comprehensive understanding of the global grid situation.
At the core of the global IDCF process, Coreso merges these Individual Grid Models to generate a full description of the European grid. Security analyses are carried out for all timestamps; these analyses are shared hourly on Intraday Congestion Forecast Files (IDCFs) and every 15 minutes on Snapshot files. Coreso also provides detailed studies for specific periods of the day (Morning Peak, Evening Peak).
Coreso also conducts detailed studies for specific periods of the day. The overall indicators derived from all incoming data allow Coreso to launch additional Intraday studies to check whether previous recommendations are still valid. Security and Coordination Engineers then analyse the results and may contact national control centres if constraints grow or if new ones emerge.
In addition, Coreso extensively evaluates Intraday Capacities in both CWE and CSE areas in line with the new coordinated capacity calculation methodologies that have recently been implemented (FlowBased, D-2 CSE Capacity Calculation). More specifically, Coreso assesses requests to increase cross-border Intraday capacity on CWE borders.
Furthermore, in the event of major real-time events (such as frequency deviations or major grid disturbances), Coreso provides advice and advanced monitoring of the situation. Coreso gives post-event feedback in order to develop and improve guidelines for this kind of problematic situation.