From a Memorandum of Understanding to the European Awareness System: seven years of regional coordination in Continental Europe.
15 December 2017
Eirgrid and SONI, the two grid operators on the island of Ireland have joined and become a shareholder in Coreso, the coordinating body for regional security. They join their European counterparts from Belgium (Elia), France (RTE), the UK (National Grid), Italy (Terna), Germany (50Hertz), Portugal (REN) and Spain (REE).
28 October 2016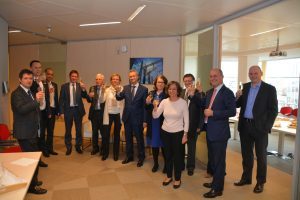 Spanish high-voltage transmission system operator (TSO) REE is now a shareholder in Coreso, joining TSOs from Belgium (Elia), France (RTE), the UK(National Grid), Italy (Terna), Germany (50Hertz) and Portugal (REN).
19 November 2015
REN, the Portuguese TSO, is joining the ranks of Coreso's current shareholders, its fellow TSOs Elia (Belgium), RTE (France), National Grid (United Kingdom), Terna (Italy) and 50Hertz (Germany), by becoming a new shareholder.
30 October 2015
Coreso successfully started the Day Ahead planning process with National Grid, establishing the first daily operational process between the two entities. It's also the first operational process using the CIM-xml format as offline planning data and the first operational process with another synchronous area (GB). At this stage, the process will be performed as a parallel run, with the multiple objectives of increasing the coordination and knowledge sharing between National Grid and Coreso and preparing for future operational processes.
19 May 2015
After years of hard work and preparation CWE Flow-Based Market Coupling went live successfully. On 19th May the operational process including the Flow-Based capacity calculation did start for the first delivery day on 21st May. CORESO is a basic element in the operation process by providing the merged grid models, coordinating Remedial Actions and operating the Flow-Based Common System in inter-RSCI cooperation.
3 February 2014
The D-2 capacity calculation process on the Italian border started on Monday. First capacity have been calculated for 2 timestamps each day (3h30 and 10h30). As a reminder this is the first step (no results will be published to the regulator and the market player). The process will then grow-up with the final goal to have for June 2014 the allocation of 24 capacities based on the calculation of 2 timestamps.
1 November 2013
The European Awareness System is established: technical implementation of the EAS (ENTSO-E Awareness System) at Coreso (read access via the RTE connection to EAS) is completed. Coreso can now also view the most important real-time parameters for the European electricity system.
8 October 2013
IDCF process implemented at Coreso. This new process is developed and rolled out by Coreso and TSC (both of them regional security coordination platforms). In all, 17 TSOs cooperate by providing the necessary input data on an hourly basis. The intraday studies are now improved owing to the automatic hourly update of the Day Ahead files; Coreso provides two system studies for the morning and evening peaks in demand.
19 October 2012
Renewables data provision: Along with a renewable energy data provider, Coreso now has a view of both wind and solar generation forecasts across all of Continental Europe and Great Britain.
19 March 2012
Launch of the Flow Based Process. TSOs in the CWE area launch the flow-based internal trial run. Coreso starts performing the shared tasks involved in this trial.
13 January 2012
The 'operational back office' role of Operations Engineer is created. Operations Engineers are mainly responsible for supporting the operational team and helping management to guarantee that Coreso operates efficiently.
2 December 2011
Support in the event of major disruption. Coreso launches a new service to help its shareholder TSOs in the event of major disruption. Coreso operators have access to several sources of real-time information (remote access to the SCADAs of its shareholders and DADS). As such, they have a more extensive overview when monitoring the grid than individual TSOs and can anticipate Europe-wide issues.
1 July 2011
Day Ahead for 50Hertz and Terna: Coreso starts providing coordination services to Terna and 50Hertz for day-ahead analyses. It is the result of six months of preparations during which many Terna, 50Hertz and Coreso employees helped to develop processes, update procedures and tools, and trained Coreso operators.
16 April 2011
Intraday activities: Following the conclusion of a cooperation MoU between Regional Security Coordination Initiatives, which was signed by 17 TSOs in March 2011, TSOs provide recurrent input data. This is achieved thanks to Convergence Supervisor (Coreso's merging tool); the results are highly satisfactory and generate practically real-time analyses based on snapshots from five TSOs.
1 February 2011
Coreso provides its shareholders with security analyses of the Italian grid via the PubliCoreso tool, which contains the contingency list of all lines in France, Belgium, the Netherlands, Germany and Italy. Coreso subsequently includes forecasted flows on the Terna and 50Hertz tie lines in the day-ahead report tables.
26 November 2010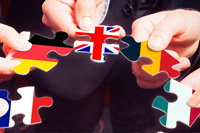 Terna and 50hertz join Elia, National Grid and RTE in Coreso. Coreso extends its coordination services to its new shareholders. See the relevant press release.
9 November 2010
Regional Market Coupling for the CWE area goes live. Coreso plays a role as the hosting entity of the TSO Common System tool.
1 July 2009
Coreso starts operating 24/7 with experts hired from participating TSOs at its Brussels-based centralised coordination centre. Coreso provides virtually real-time security analyses in addition to day-ahead forecasts. Studies are completed based on so-called real-time 'snapshots' supplied by TSOs. Computational models provide results every 15 minutes that are used by expert engineers to assess the security of the European electricity system. See the relevant press release.
15 May 2009
Great Britain TSO National Grid joins Elia and RTE in Coreso. Each of the three TSOs – Elia, RTE and National Grid – now holds one-third of Coreso's capital. See the relevant press release.
1 April 2009
The CWE TSOs appoint Coreso as their service provider as part of the market coupling trial; Coreso starts delivering D-2 capacity data.
16 February 2009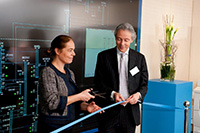 Coreso launches its operational activities in a centralised coordination centre in Brussels. Every afternoon, seven days a week, Coreso provides forecasts of electrical flows in the CWE area (France, Belgium, Germany, the Netherlands and Luxembourg) for the following day (so-called 'D 1 activities'). See the relevant press release.
19 December 2008
Coreso (COoRdination of Electricity System Operators), the first regional technical coordination centre for electricity bringing together several TSOs, is incorporated by French transmission system operator (TSO) RTE and Belgian TSO Elia. See the relevant press release.
6 June 2007
A Memorandum of Understanding (MoU) is signed by the German, Belgian, French, Luxembourg and Dutch governments and the actors involved (TSOs, power exchanges, regulators, market players) in support of the regional CWE initiative. The Memorandum of Understanding aims to introduce market coupling between the CWE electricity markets and improve coordination between TSOs to ensure security of supply in Europe.
4 November 2006
Following serious electrical power disruption in Europe 15 million people are left without power due to a lack of coordination between Transmission System Operators (TSOs) in the Central Western Europe (CWE) area. The European Commission, together with TSOs, starts looking into ways to improve coordination between TSOs to guarantee the safe operation of the interconnected system with a view to maintaining security of supply.