Common Grid Model Exchange Standard
Summary
Creation of Common Grid Model, including the way to exchange TSO models (Individual Grid Models, IGM), and the process to merge these models into a merged Common Grid Model (CGM) are handled into one major Entso-e project, the Common Grid Model Project.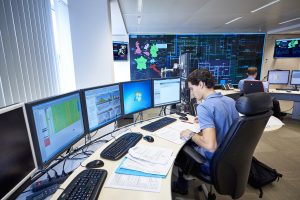 Objectives
Goal is to enable European Transmission System Operators (TSOs) to exchange their grid congestion forecasts on a pan-European area, therefore a change of exchange format is needed.
Concretely
All TSOs will shift towards the CGMES format, which allows additional information to be exchanges compared to the current situation. All 5 services supported and provided by RSCs, and correlated sub-processes will be impacted by this new format. Coreso is intensively involved in this project, more especially into the European Merging Function stream, and in the OPDE IT (Operational Planning Data Environment) infrastructure allowing to exchange this new exchange format, and in the implementation by supporting Inter-Operability tests sessions.