Day Ahead
Every day, Coreso provides a unique security analysis of the European grid on a day-ahead basis.
Coreso gives advice, proposes solutions to participating TSOs and coordinates agreements on the remedial actions needed to deal with constraints.
To this end, the D-1 activity comprises several steps: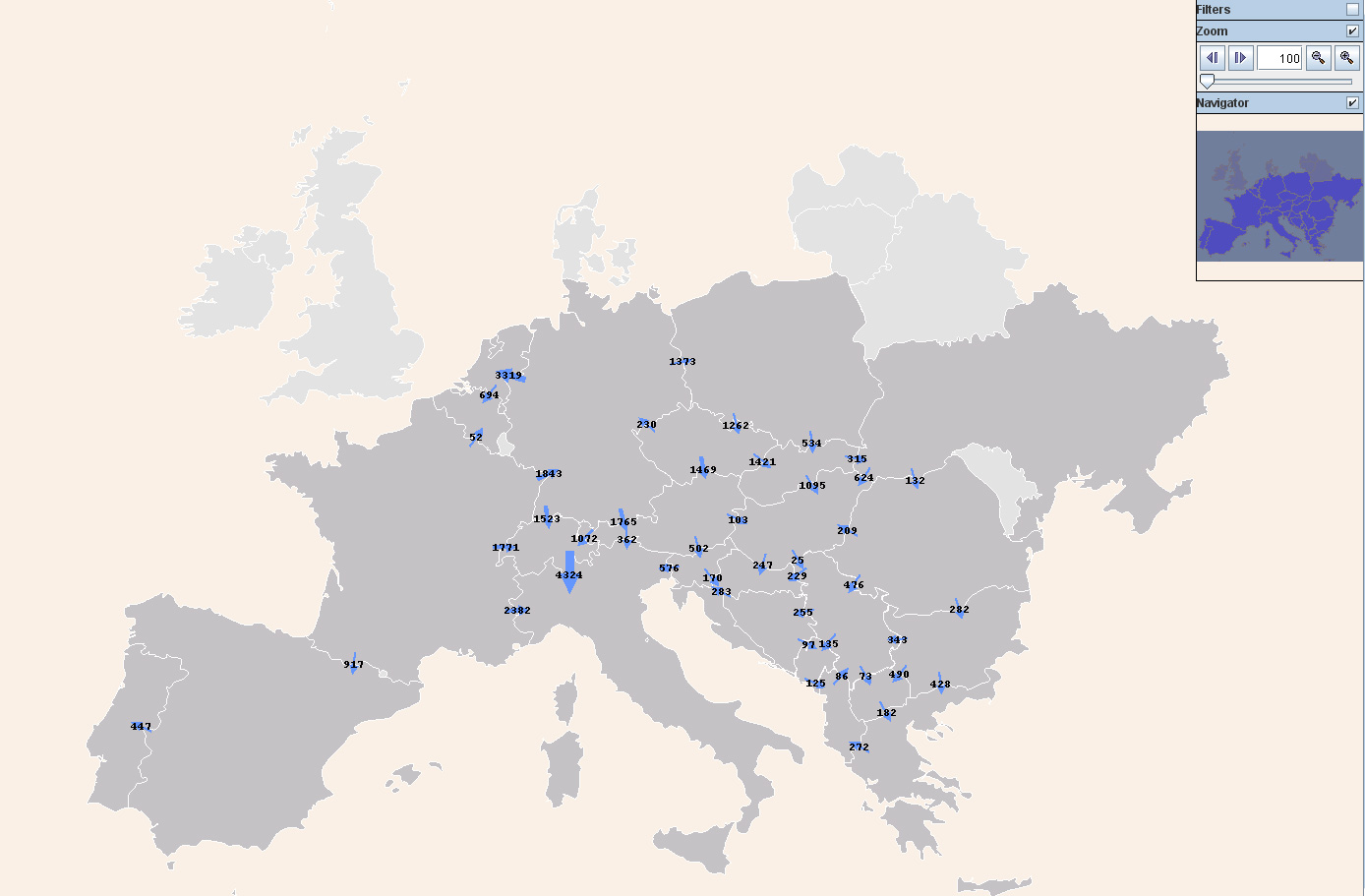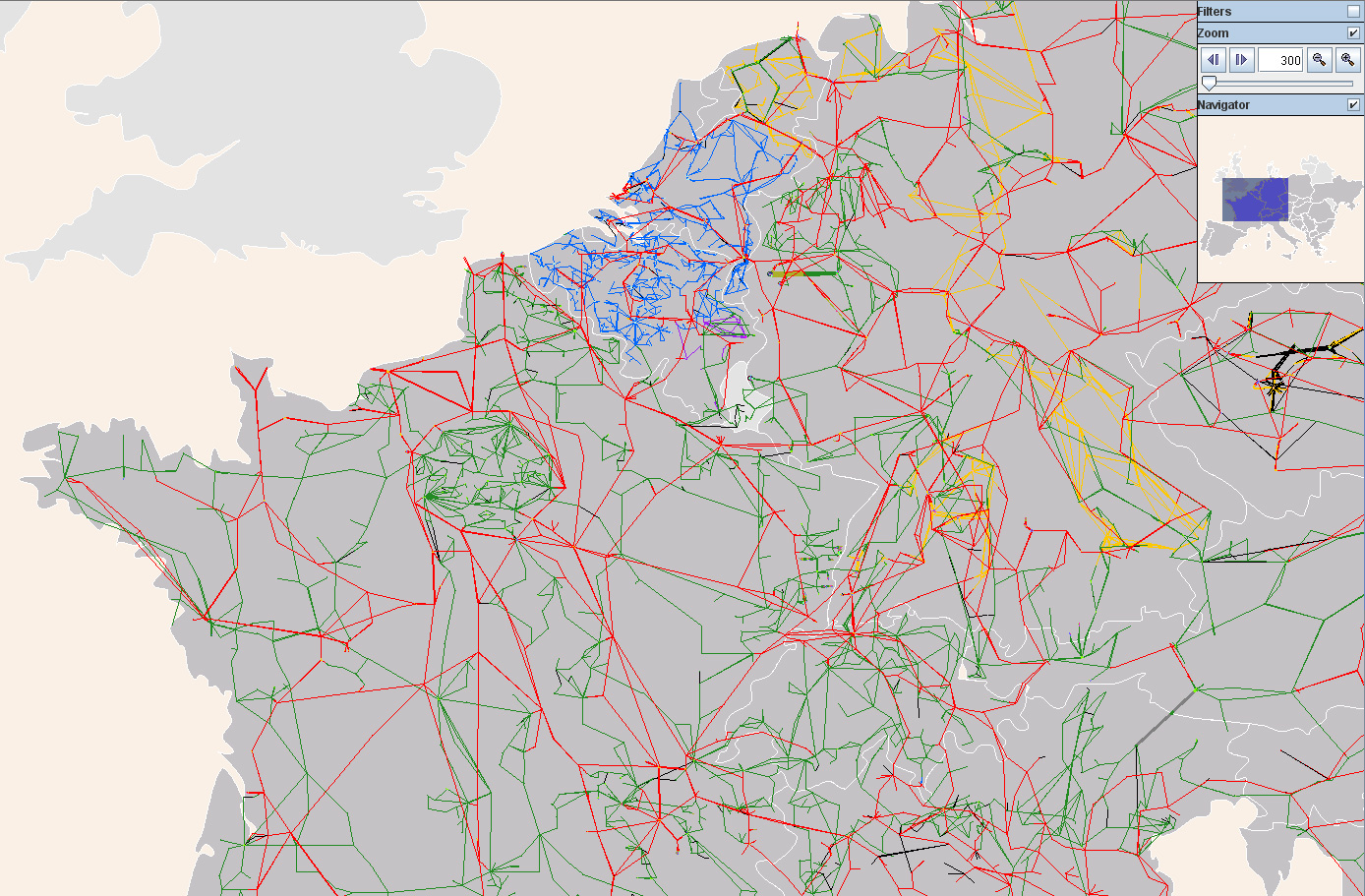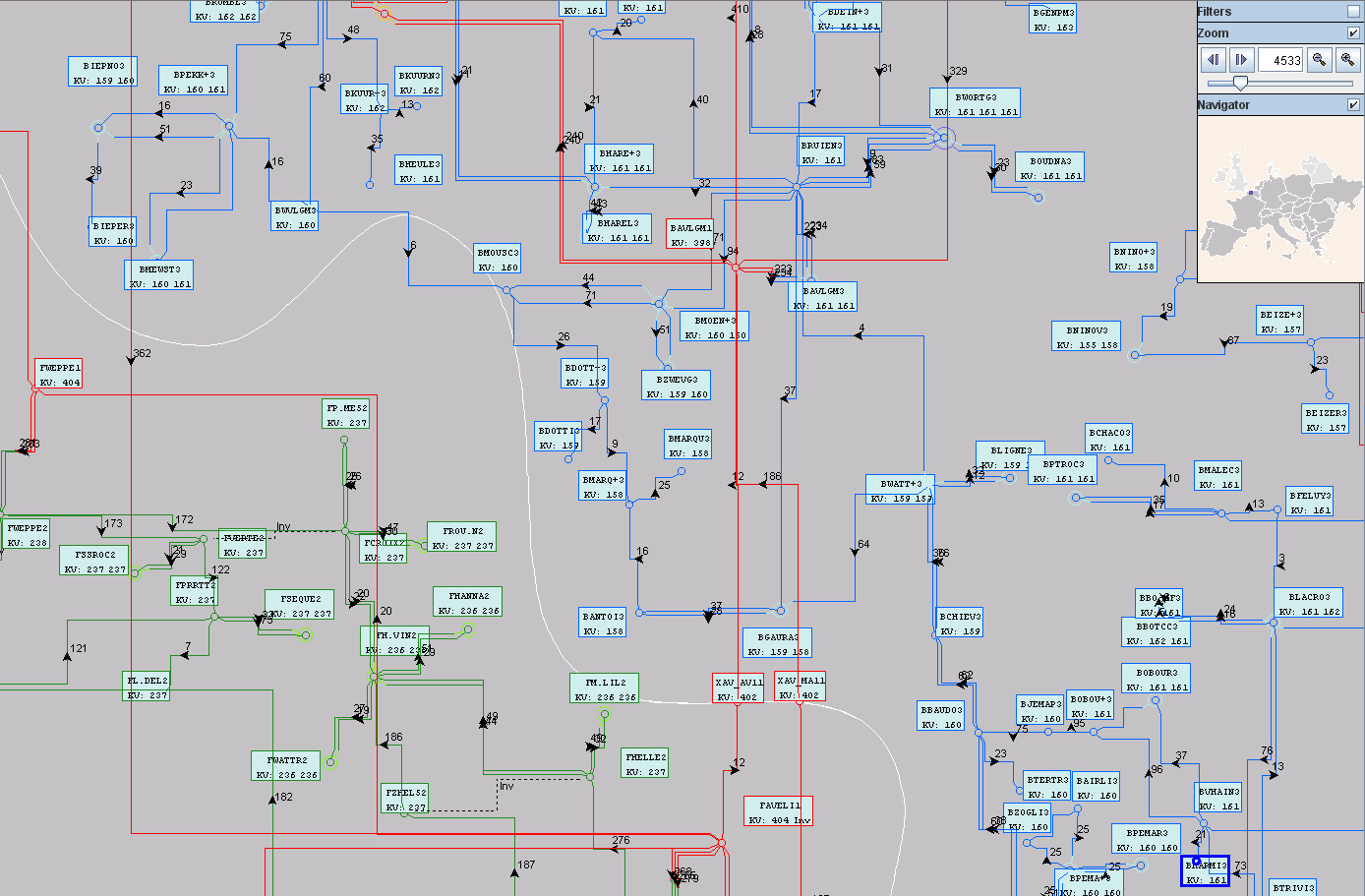 The DACF* files provided by each TSO are merged to create a merged file covering Continental Europe. In this first operational step, particular attention is paid to the quality of the data (e.g. line status, adjustments of exchange programmes) in order to guarantee the accuracy of results.
Based on this merged file, the security analysis performed by Coreso simulates the tripping of any 380-kV/220-kV line or generator connected to the grid in areas of interest and under observation. As set out in the TSOs' internal procedures, special tripping activities are also simulated, such as double tripping in Italy, storms in Belgium and France, and 380-kV busbars in Belgium and France. This comprehensive analysis is processed for 24 timestamps for the CWE, CSE and CEE areas. The aim here is to generate a comprehensive 24-hour overview of the security risks on the grid for the following day.
The last step for D-1 activities consists of analysing the constraints detected for the following day and identifying remedial actions to solve them. Some variants could also be studied from the original case, such as simulating fluctuations in the exchange programmes at a particular border with regard to the available intraday capacity or an alternative hypothesis for wind power generation. These solutions are then discussed over the phone with the TSOs involved, agreed and tracked on a shared tool available through the Coreso extranet platform in a web report.
Special outputs for TSOs are also available, such as expected flows and PST tap position in Belgium, expected flows on cross-border lines with France and renewable forecasts in Germany. If advised in time, Coreso is able to provide any 380 kV grid data upon request.
In any case, TSOs are still ultimately responsible for deciding whether to implement these remedial actions.
* DACF (Day Ahead Congestion Forecast) file: every day, each TSO from the Regional Group Continental Europe of ENTSO-E creates DACF files that provide an overview of its own grid for the following day. These files contain all the relevant information concerning load and generation and grid aspects (outages, topology, electrical data). Furthermore, the overall balance (i.e. flows expected on tie lines) is calculated in line with the market data published on the Vulcanus platform.