A multicultural workplace with people from various European countries working together.
An expertise combined 24/7 to anticipate both in the short term and the long term.
To effectively perform our duties, we rely on an extremely competent team of professionals recognized for their skill, commitment and efficiency. They promote values and attitudes centered on team spirit, innovation and motivation.
Management team
Chief Executive Officer, Jean François Gahungu,
Chief Operating Officer, Jan Van Roost.
Head of Development, Cécile Pellegrin
Chief Information Officer, Bart Van Brabant.
Coordination team: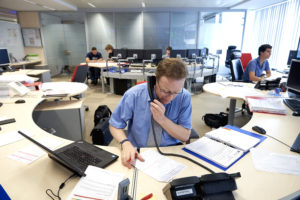 Security and Coordination Engineers 24/7 /365 and Operations Engineers
The tasks performed by Security and Coordination Engineers (SCEs) include monitoring and assessing the security of the electrical system at regional level, and initiating and coordinating appropriate initiatives with the relevant TSOs to ensure security of supply on a European basis. Other services relate to coordinated security in regional market initiatives (market coupling activities, capacity assessment, capacity calculation).
In addition to shift work, SCEs are involved in developing new initiatives, tools and processes. Constant internal and external interaction and knowledge sharing among operators from the various TSOs makes for a dynamic international working environment.
SCEs are supported in their activities by Operation Engineers (back office for operational aspects) and Project Engineers (for projects in which Coreso is involved).
Development team: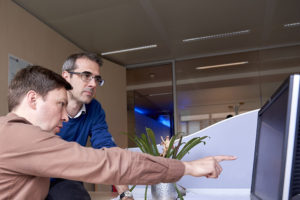 PMO and Project Engineers
Project engineers missions are multiple and complex. They actively contribute to definition, development and implementation of coordination functions through projects in partnership with internal and external stakeholders, in order to meet the (mandatory) requirements issued ENTSO-E and European regulations.
They also ensure the start-up and realization of Coreso's service development projects as well as innovation projects while respecting budgets and deadlines.
In view of the application of new European guidelines (the CACM guideline and the System Operation Guideline (SOGL)) and the expected rapid growth in activities, Coreso has structured its Project Team to ensure an efficient steering of its portfolio :
• project management method tailored to Coreso's operating environment,
• associated training scheme.
• reporting tools,
IT team: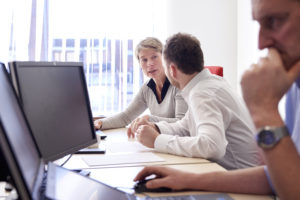 IT Architect, IT Project Engineer, Software support
IT services are more and more needed to support critical business processes.
Coreso must keep on investing in people and material to be able to guarantee the quality of these provided services.
The IT department implements and maintain the different projects and platforms within the foreseen schedule.
• Support to new software implementation and software design.
• Management of the Coreso IT assets.
• Definition, documentation and guard the development framework used by all the software development projects.